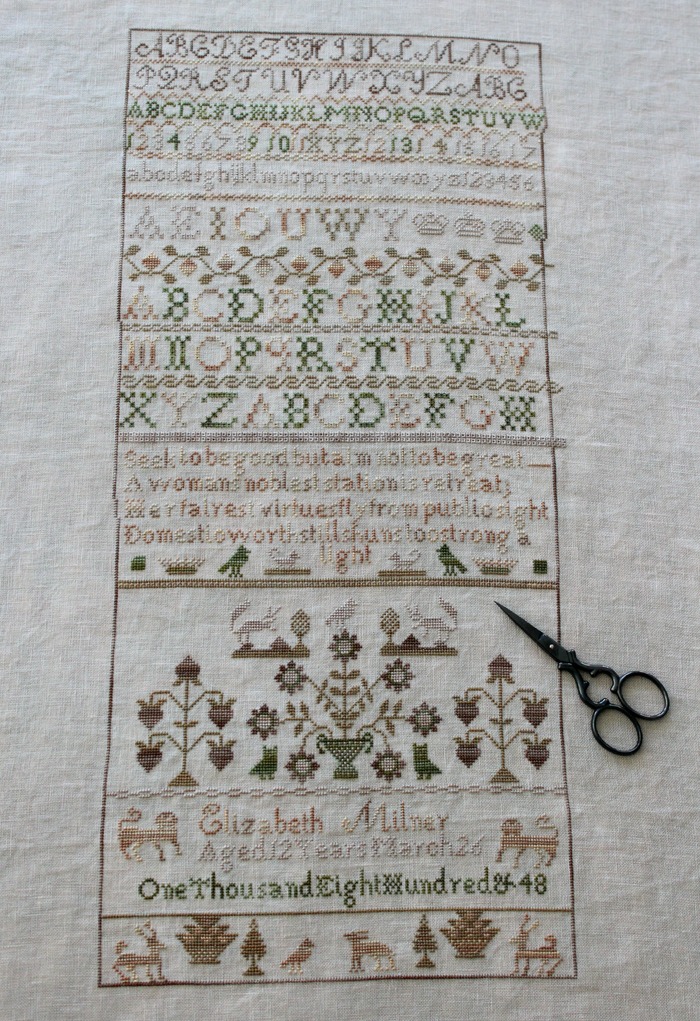 "Elizabeth Milner 1848"
Shakespeare's Peddler
all called for threads and linen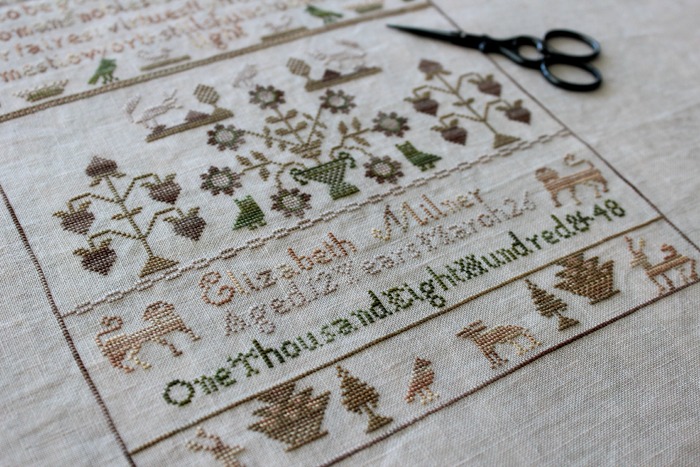 I took the photos early November when I finished stitching this sampler. I enjoyed working on it, loved the colors, alphabets and cute motifs, but by the end of this sampler I was ready to start something colorful. That leads us to my next finish, Merry Christmas by BBD.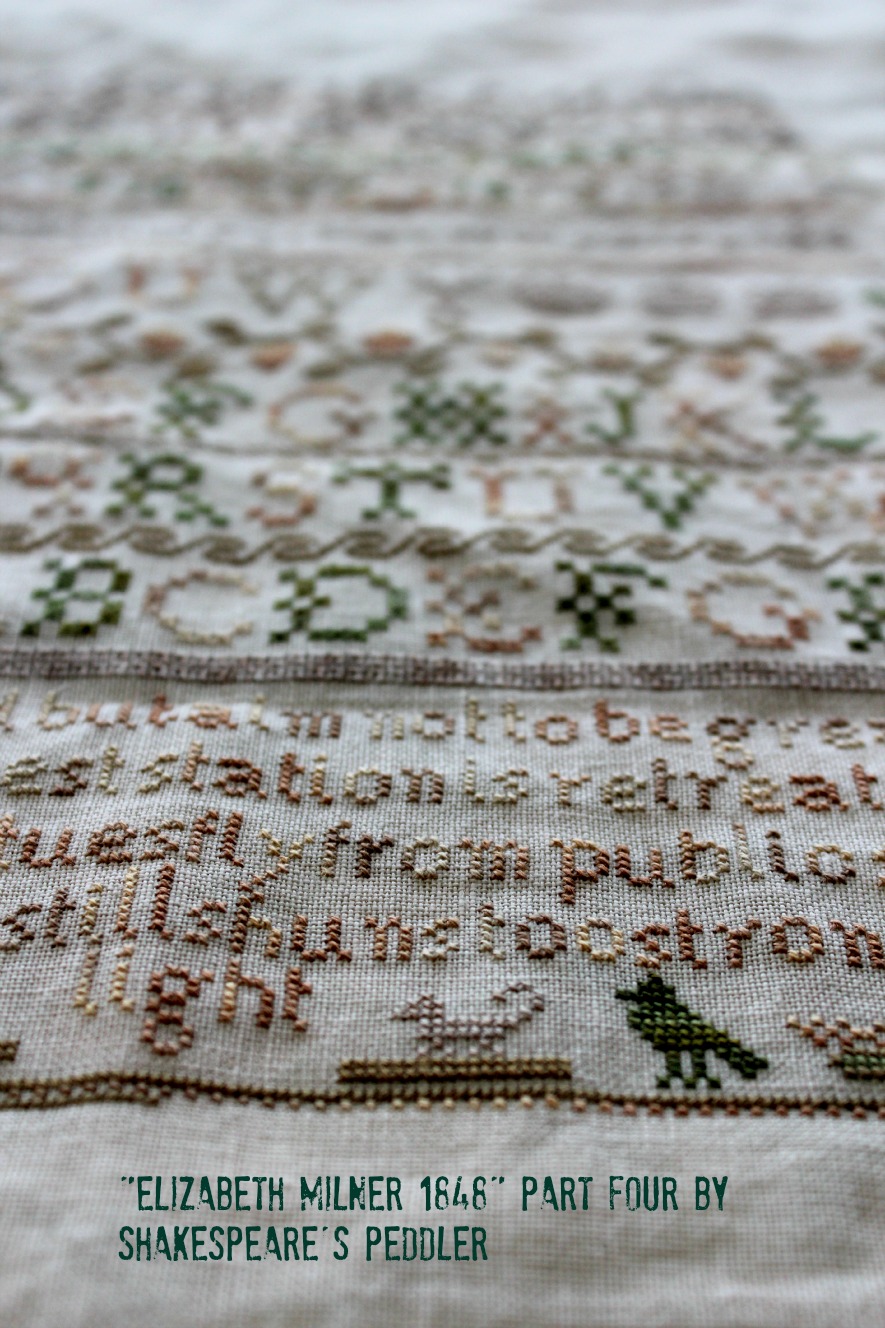 The eyelet stitch band took me forever and ever... I was so happy to get to the alphabets.
I can't believe it's almost October. September flew by - we're keeping busy with kids' football, soccer, ice hockey, softball games and cross country meets and music rehearsals and trying to squeeze some studying time in there! My stitching time is pretty limited, but, hopefully I can finish this one soon and still have some time left to stitch something Halloween before Halloween 2012 is over. A girl can dream :)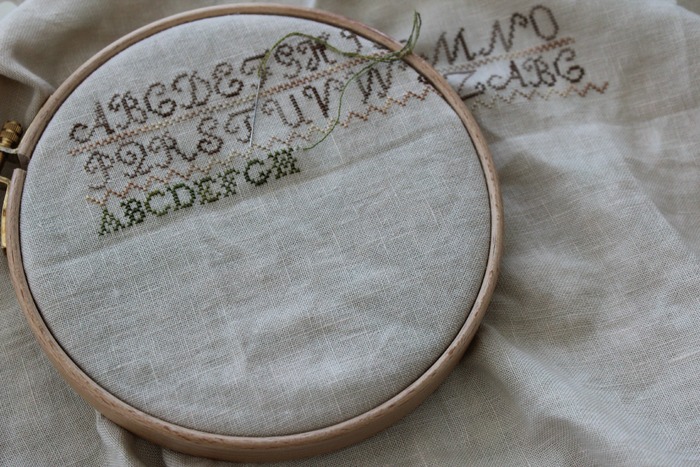 "Elizabeth Milner 1848"
Shakespeare's Peddler
All called for threads and fabric
I started Elizabeth Milner two days ago. I'm loving Gloriana Silks.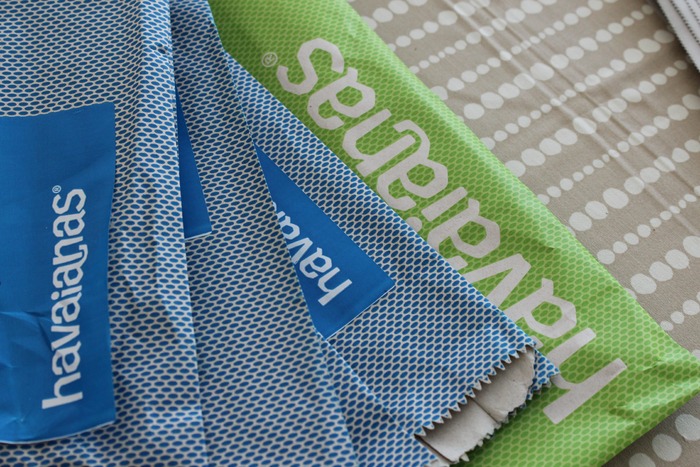 My husband came home from Brazil yesterday morning. It's always fun to find out what local goodies he got for us :)
今年に入って刺し始めました。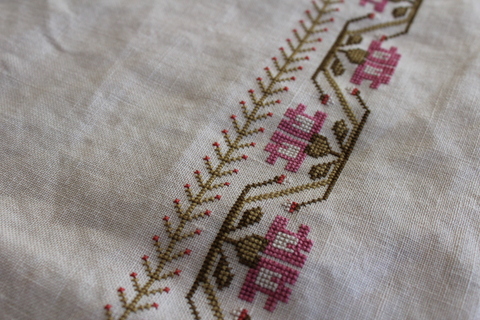 Ann Grant 1829
Shakespeare's Peddler
ピンクの花のボーダーが可愛いです。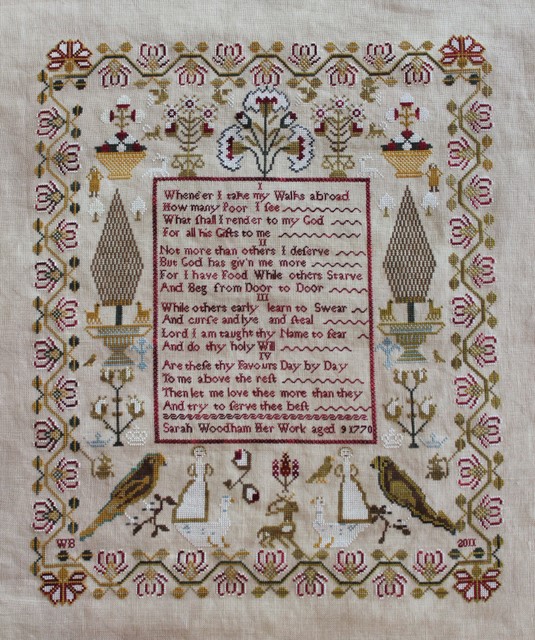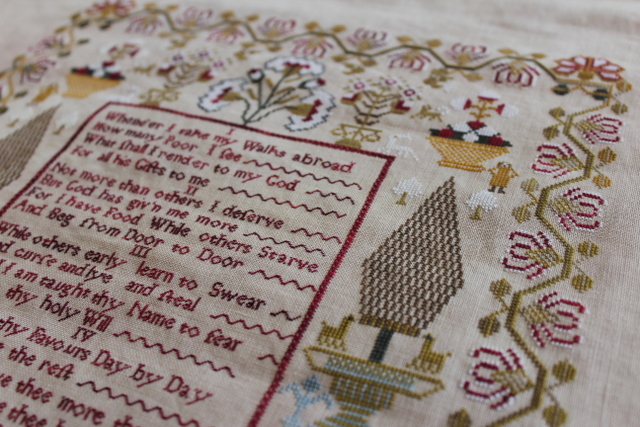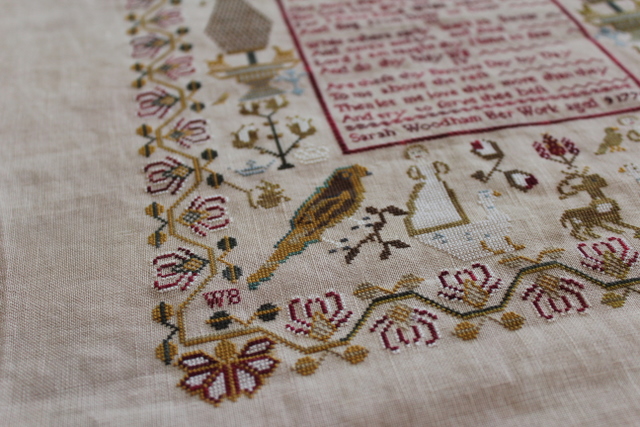 "Sarah Woodham 1770"
Shakespeare's Peddler

Linen: Lakeside Linens Pearled Barley 40ct
Threads: All called for Sampler Threads - except for Belle Soie "Vanilla Pudding" used for girls' faces.
刺し終わってみたらいろいろ間違いを見つけてしまいましたが、楽しいステッチでした。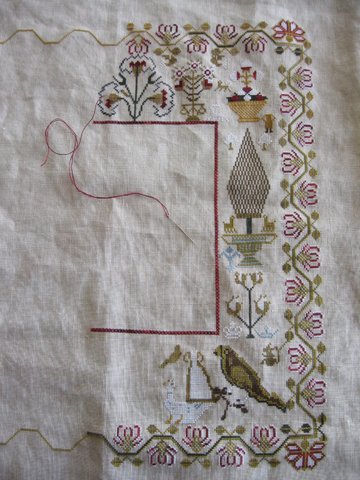 sarah woodham 1770
shakespeare's peddler
先週1週間、春休みでした。今日から学校再開、そして後1ヶ月ほどでもう夏休みです。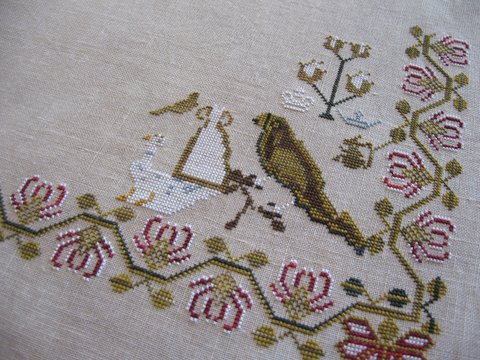 "sarah woodham 1770"
shakespeare's peddler
刺すのが楽しいボーダーです。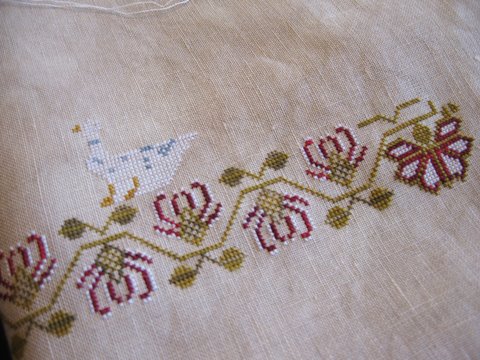 "sarah woodham 1770"
shakespeare's peddler
sampler threads
40 ct lakeside linens pearled barley