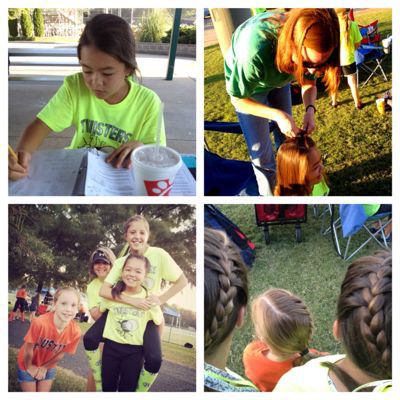 9月最後の土曜日、9月最後のソフトボールトーナメントでした。
試合の合間に髪をきれいに編んでもらったりします。数学の宿題も。
朝9時に家を出て、4試合こなして、夜9時に家に戻りました。家に戻ったらちょうど夫と次男がホッケーの練習から戻ったところでした。長男は朝高校のクロスカントリーの大会、その後すぐ同じく高校のマーチングバンドのコンペティションで、家に戻ってきたのは真夜中近く、と家族ばらばらの土曜日でした。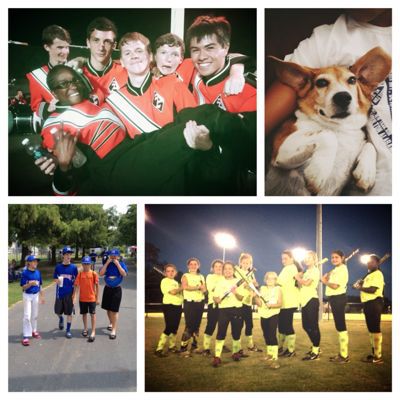 野球にソフトボールにアメフトにマーチングバンド、と先週はその前の週と同じような一週間でした。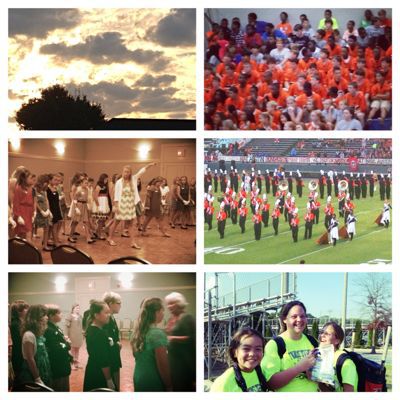 Some of the past week in pictures - marching band, pep rally, Cotillion, softball and pretty morning sky.
Have a wonderful week!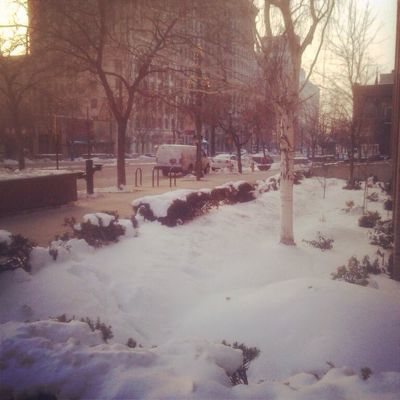 That's where my husband is this week.
So happy that the Olympic games are finally here! As usual, I'm rooting mainly for the Teams USA and Japan, but it's hard not to cheer for everyone... just so much respect for all the athletes representing their countries.
A fun video by the USA Olympic Swimming team - I love it!
追記:ビデオはYouTubeのサイトのリンクをクリックすれば見られます。
Here are two more versions of "Call Me Maybe" videos... Hope you like them too.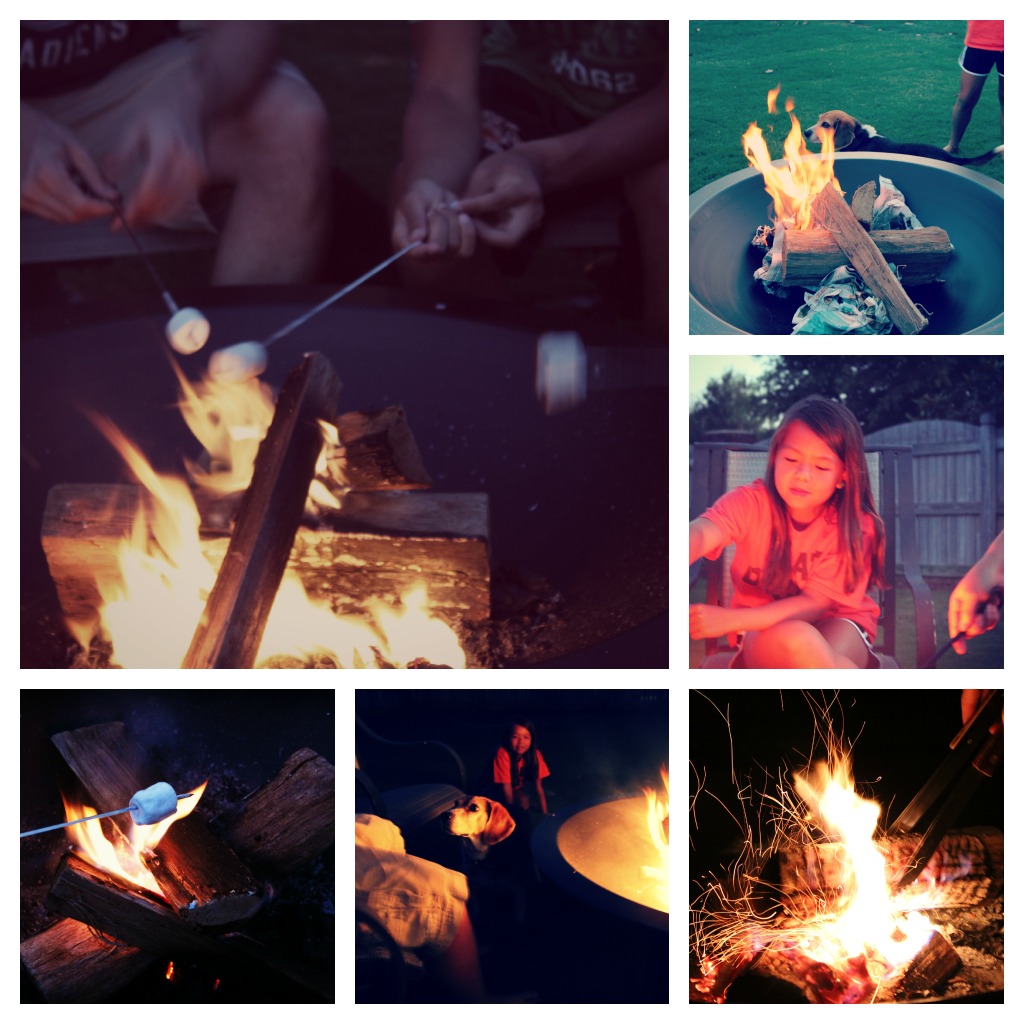 The kids and I gave my husband a fire pit (and a basket of marshmallows, chocolate bars and graham crackers to make s'mores) yesterday. We waited for my oldest to come home from his life guard job and started the fire in our backyard. Watching the fire was very soothing and entertaining at the same time. I think we'll be doing this many times over this summer.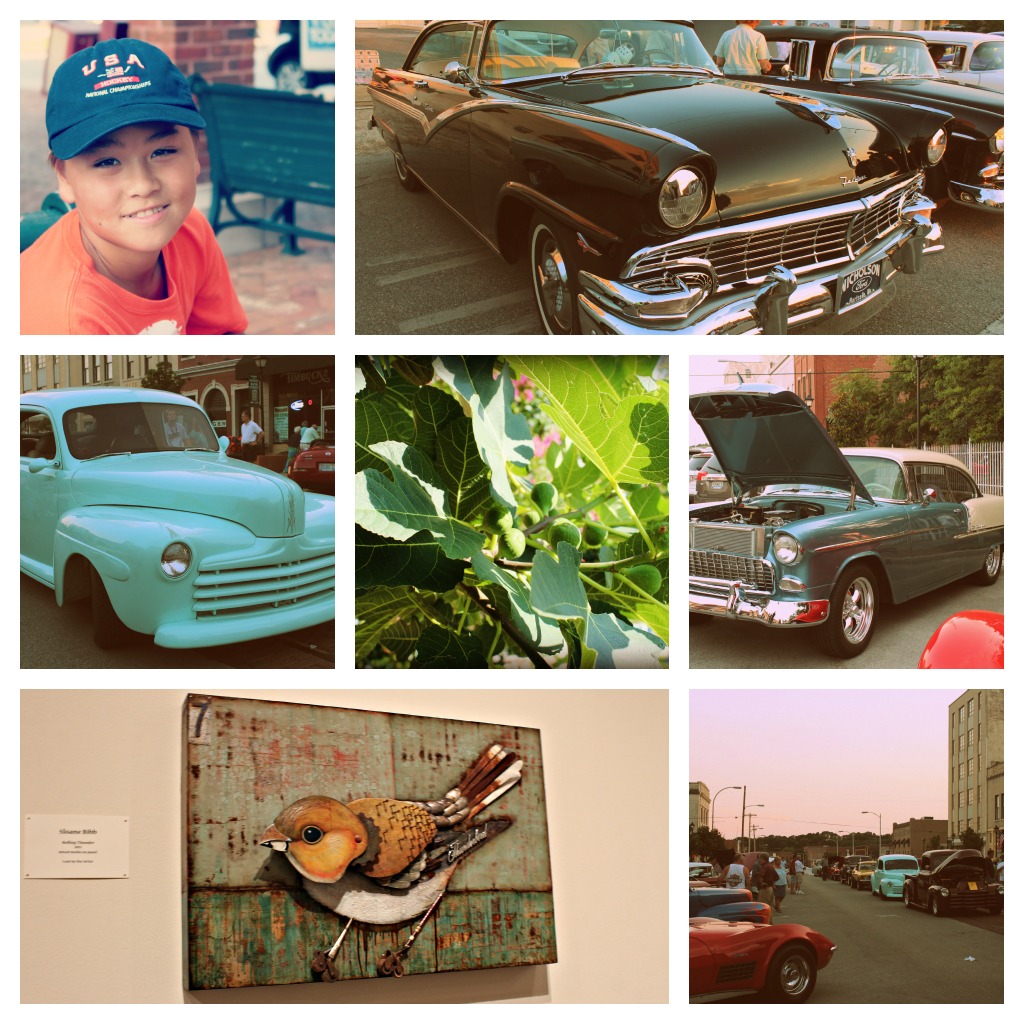 Nothing special, but a fun summer weekend visiting a classic car gathering in downtown, checking out my husband's hockey friend's art exhibit at a local museum, taking care of our garden, walking around here and there.
A month since my last post, and three weeks since the kids got out of school... really?! In the last 4 weeks...
My oldest turned 16. Now officially working and driving. So hard to believe. So proud of him.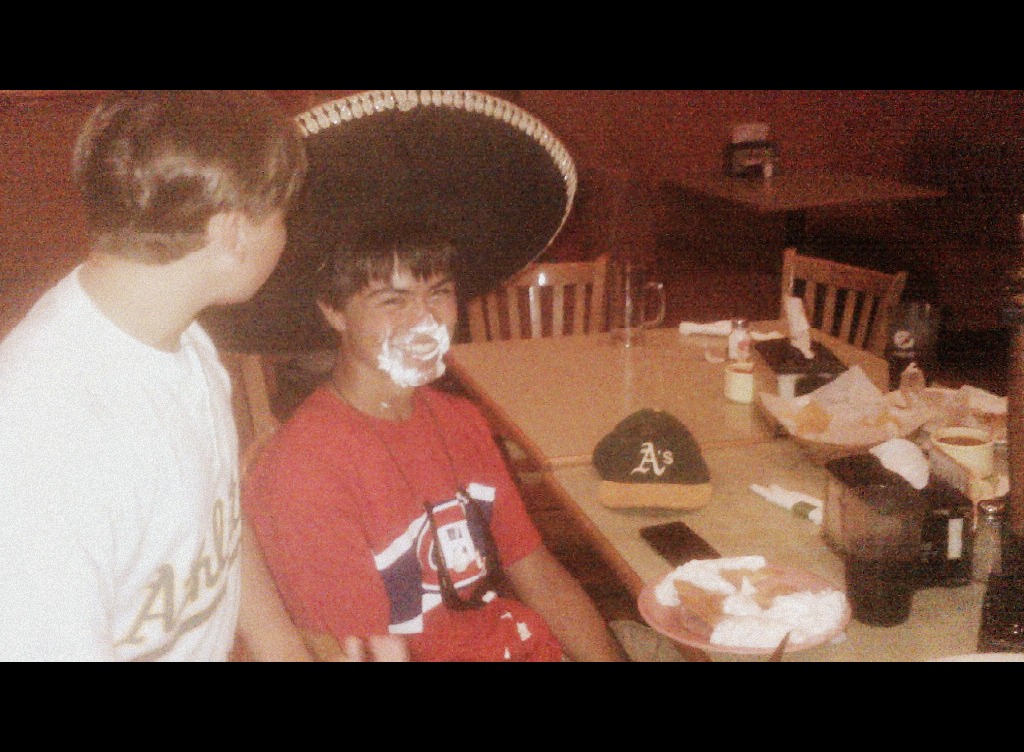 This very blurry cell phone picture was taken at a mexican restaurant during a baseball party on his birthday (more on that below).
My middle son's baseball team won the city playoff tournament.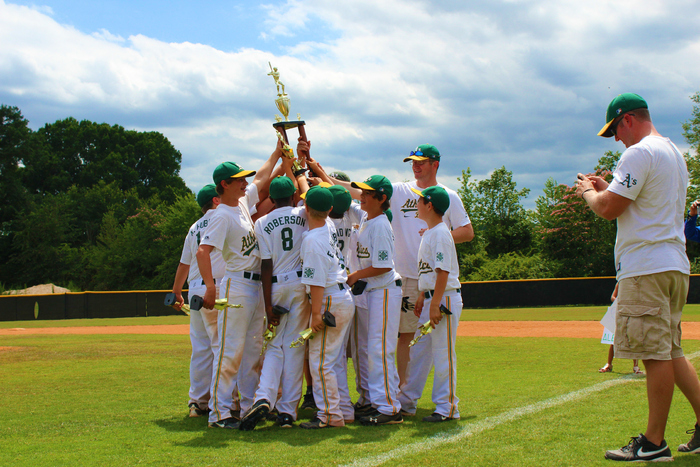 It was a very exhausting week, cheering for a baseball game everyday for a week takes a lot out of you! He did very good both at batting (.800 average) and fielding at 2nd (no errors) during the playoff week. So proud of him, too! After the championship game the whole team went to the above mexican restaurant one of the team parents owned. That's where my oldest got a pie in the face :)
My baby girl's school team got to participate in the DI Global competition in Knoxville.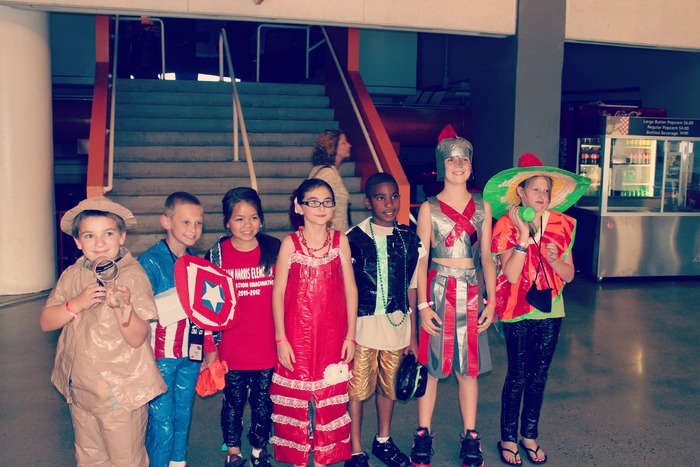 They did all sorts of creative activities there - one of them is this, costumes made out of duct tapes, of all things. She made new friends from all over the world, and is already eager to go back next year.
And I shouldn't forget. My husband's hockey team did pretty well at a weekend hockey tournament in May, too.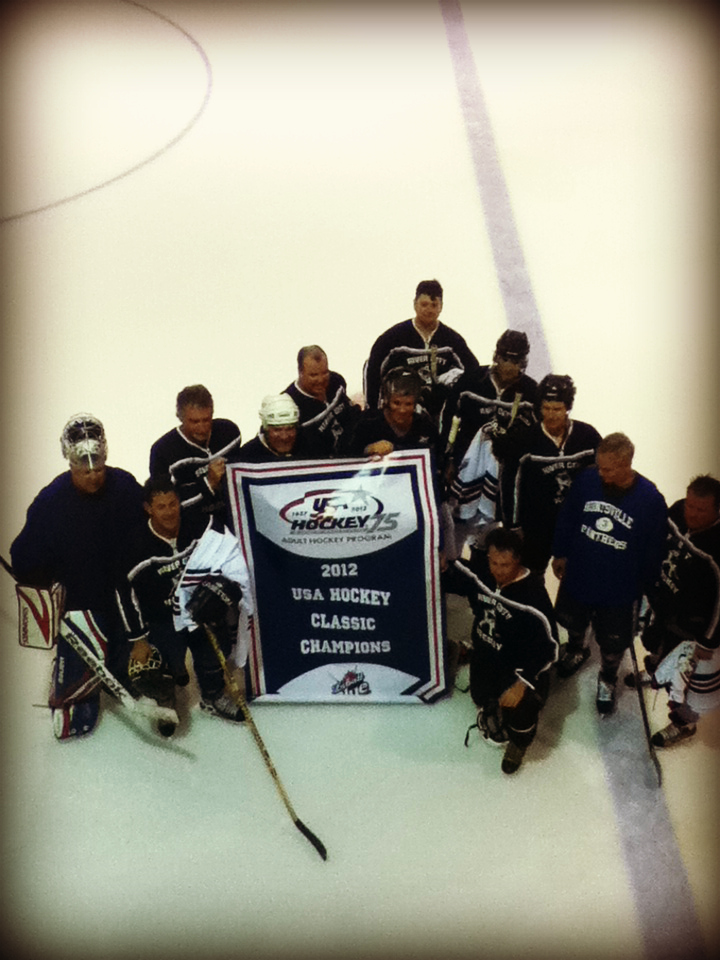 And the LA Kings won the Stanley Cup, the NBA championship series starts tonight...
And I haven't stitched a single x this past month...