Elizabeth Milner finish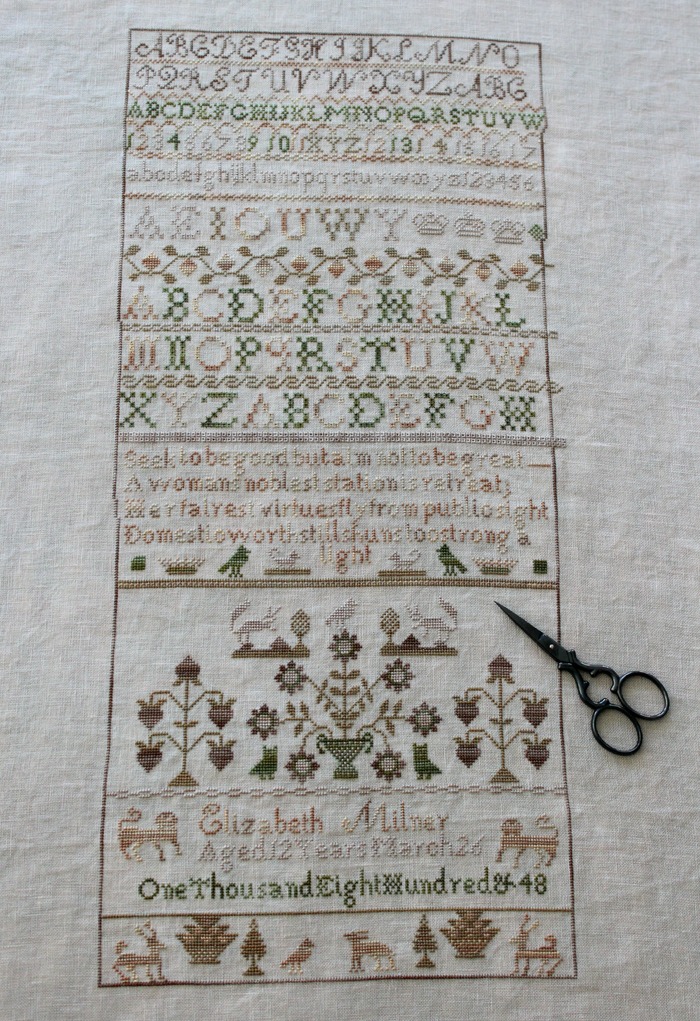 "Elizabeth Milner 1848"
Shakespeare's Peddler
all called for threads and linen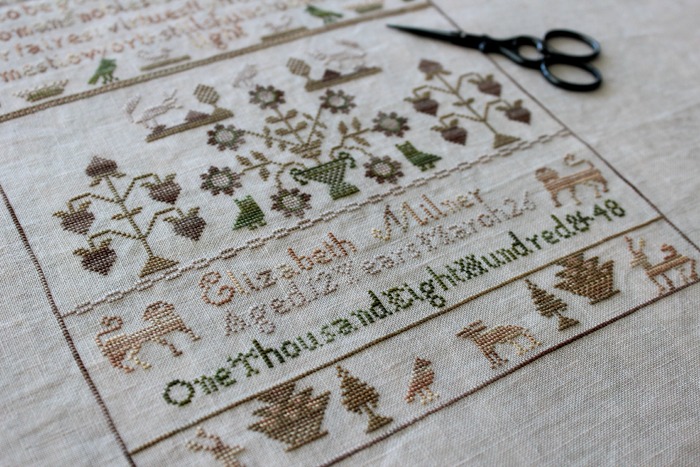 I took the photos early November when I finished stitching this sampler. I enjoyed working on it, loved the colors, alphabets and cute motifs, but by the end of this sampler I was ready to start something colorful. That leads us to my next finish, Merry Christmas by BBD.