no stitching update...
A month since my last post, and three weeks since the kids got out of school... really?! In the last 4 weeks...
My oldest turned 16. Now officially working and driving. So hard to believe. So proud of him.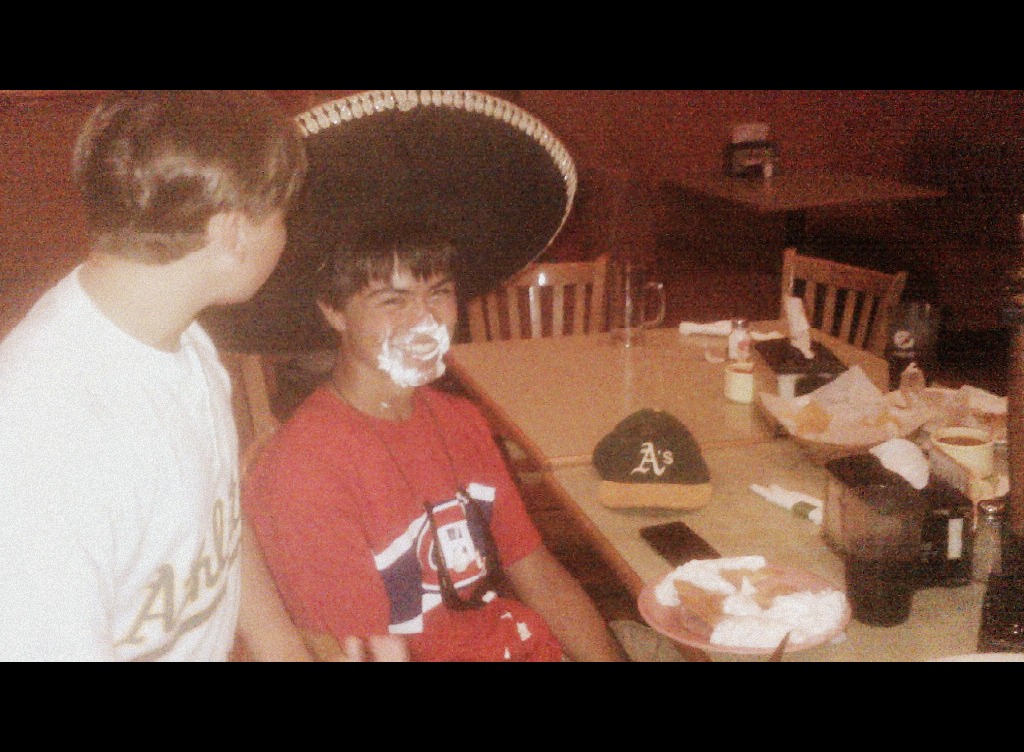 This very blurry cell phone picture was taken at a mexican restaurant during a baseball party on his birthday (more on that below).
My middle son's baseball team won the city playoff tournament.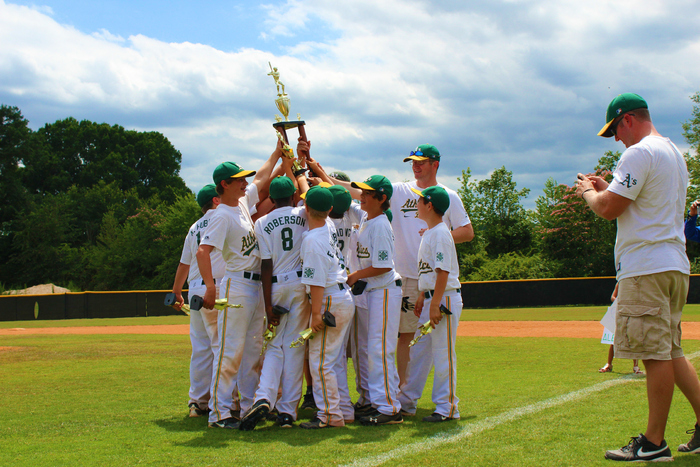 It was a very exhausting week, cheering for a baseball game everyday for a week takes a lot out of you! He did very good both at batting (.800 average) and fielding at 2nd (no errors) during the playoff week. So proud of him, too! After the championship game the whole team went to the above mexican restaurant one of the team parents owned. That's where my oldest got a pie in the face :)
My baby girl's school team got to participate in the DI Global competition in Knoxville.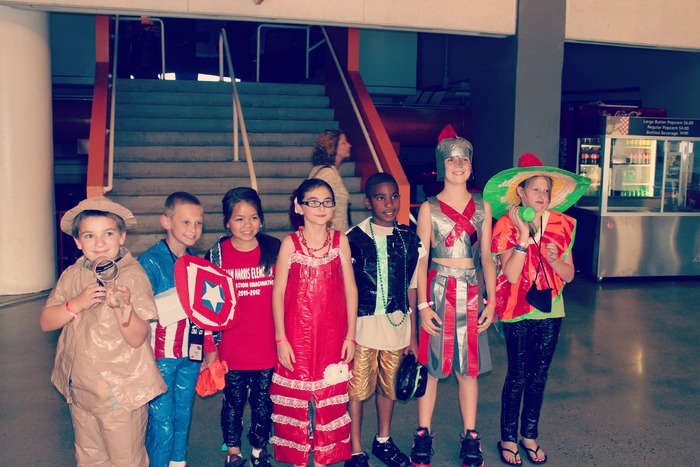 They did all sorts of creative activities there - one of them is this, costumes made out of duct tapes, of all things. She made new friends from all over the world, and is already eager to go back next year.
And I shouldn't forget. My husband's hockey team did pretty well at a weekend hockey tournament in May, too.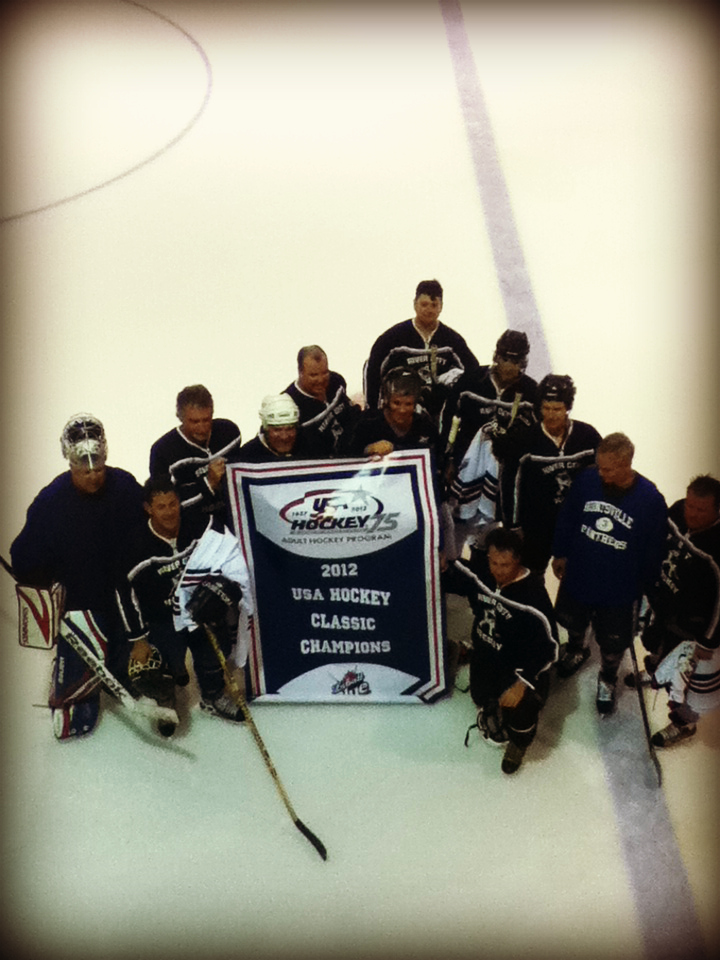 And the LA Kings won the Stanley Cup, the NBA championship series starts tonight...
And I haven't stitched a single x this past month...